Traffic Film Removers
Listed below are the main traffic film removers that we can supply at
Britclean UK Ltd. All of the chemicals listed on this page are suitable for use with pressure washers as they contain the agents neccesary to prevent premature scaling. Coshh sheets are available for all of our products on request. If you need advice on which product is suitable for you then please do not hesitate to contact us.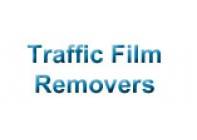 RT @TheFarmart: ⭐️⭐️Advertiser of the day ⭐️⭐️ @BritcleanUKLtd is another of our lovely very long serving advertisers. They sell, repair &…
RT @TheFarmart: Great day at @StaffsShow meeting up with many of our advertisers & readers. Enjoyed watching some of the main ring attracti…
RT @Richard7Hill: Know this guy carrying a knife? Somebody must know him? He could stab someone you know, get him off the streets! NOW! @m…
Thank you @cheshirefarmart for the bacon sandwich, it has set us up for the busy day ahead!#cheshireploughingmatch https://t.co/RoQEDR2qFL
RT @cheshirefarmart: Yeah! our July issue has landed. You can find @woodpellets24 @natbeefassoc @WM_Agriculture @vwjearthmoving @TotalConcr…
Belt driven diesel option now available, cut out gearbox and keyway issues for good! Unit pictured is 200 bar, 15 l… https://t.co/hDBsxkpBt4
RT @cheshirefarmart: March issue has landed on farms today! Find @TES_Agri @Suddenstrikeltd @RVWPUGH @BritcleanUKLtd @Calcifert @Chelfordfa…
RT @wgtanker: Everything from a new road tanker plus all the support, parts and service that is needed to keep the vehicle in top condition…
RT @MJSgreenhouse: MJS Greenhouse Services for all your greenhouse cleaning needs. https://t.co/BbxRnY8NST
RT @cheshirefarmart: June issue has landed! Find @TheBodensGroup @TES_Agri @sstrikepest @arkrubber @BritcleanUKLtd @Chelfordfarmhttp://ow.l…