At Britclean we have over 30 years of experience in selling new and reconditioned cleaning equipment for both domestic and industrial purposes. We provide cleaning machines and equipment from some of the most respected brands in the world including Karcher, Nilfisk, Ehrle as well as our very own range of Britclean products.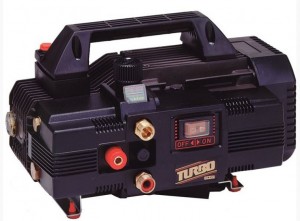 Unrivalled Expertise - Britclean Sales
We do not employ sales people at Britclean and our advice comes straight from the engineers point of new, not from the desire to get a sale. We understand that the range of machines can appear daunting at times and choosing the right one for your home or business can be tough. Britclean specialises in providing our customers with the necessary advice and knowledge allowing them to make an informed decision. If the product isn't right for the customer, we won't sell it.
We offer a fantastic range of machines from multiple manufacturer so no matter how big or small your budget or project is we are confident we can find the right solution for you. We also have a great range of accessories available to modify your existing equipment or make the very most out of your new machine. Additionally, we also have a hiring and leasing service available at very competitive rates so you can spread the cost.
Contact us About Sales
So, whether you are looking for a new sweeper, pressure washer, floor scrubber or vacuum we will do our best to help you choose. If you would like to know more then please do not hesitate to contact us and one of our friendly team will be happy to help you with any enquiry you may have. Alternatively, you can pop into our Stoke workshop which is open to the public if you want any advice or would like to see a demonstration of a particular machine.
RT @TheFarmart: ⭐️⭐️Advertiser of the day ⭐️⭐️ @BritcleanUKLtd is another of our lovely very long serving advertisers. They sell, repair &…
RT @TheFarmart: Great day at @StaffsShow meeting up with many of our advertisers & readers. Enjoyed watching some of the main ring attracti…
RT @Richard7Hill: Know this guy carrying a knife? Somebody must know him? He could stab someone you know, get him off the streets! NOW! @m…
Thank you @cheshirefarmart for the bacon sandwich, it has set us up for the busy day ahead!#cheshireploughingmatch https://t.co/RoQEDR2qFL
RT @cheshirefarmart: Yeah! our July issue has landed. You can find @woodpellets24 @natbeefassoc @WM_Agriculture @vwjearthmoving @TotalConcr…
Belt driven diesel option now available, cut out gearbox and keyway issues for good! Unit pictured is 200 bar, 15 l… https://t.co/hDBsxkpBt4
RT @cheshirefarmart: March issue has landed on farms today! Find @TES_Agri @Suddenstrikeltd @RVWPUGH @BritcleanUKLtd @Calcifert @Chelfordfa…
RT @wgtanker: Everything from a new road tanker plus all the support, parts and service that is needed to keep the vehicle in top condition…
RT @MJSgreenhouse: MJS Greenhouse Services for all your greenhouse cleaning needs. https://t.co/BbxRnY8NST
RT @cheshirefarmart: June issue has landed! Find @TheBodensGroup @TES_Agri @sstrikepest @arkrubber @BritcleanUKLtd @Chelfordfarmhttp://ow.l…