Nilfisk Pressure Washers in Shropshire
Britclean supply pressure washers in Shropshire and the surrounding areas. With over three decades of experience in the commercial and industrial cleaning equipment sector, you can buy with confidence from Britclean. Nilfisk are a leading brand when it comes to pressure washers and industrial vacuum cleaners. Britclean are a respected supplier across the region.
There is a Nilfisk pressure washer for every type of cleaning job. Shropshire is famous as an agricultural county. There are many uses for Nilfisk pressure washers in Shropshire farms. The high powered and mobile units can shoot high velocity hot water jets from a diesel fired boiler. These top end models are also popular in the automotive sector and with tradesmen.
Nilfisk pressure washers also have domestic uses for homes in Shropshire. Power washing your car, patio and windows are all made easier with a pressure washer. Domestic units tend to expel jets of cold water and are powered by electrical motors.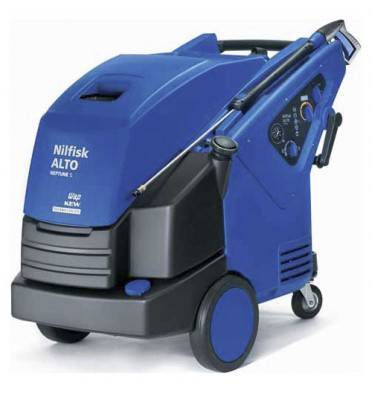 See the full range of Nilfisk pressure washers available to buy from Britclean.
To maximise the cleaning power of these pressure washers it is important to use the right detergent. Britclean also supply detergents in Telford and across Shropshire.
Choose Britclean for Pressure Washers in Shropshire
Britclean have been supplying pressure washers since 1978. We are still a family business with a focus on great customer service. With our knowledge and expertise we are confident that we will help you get the right piece of equipment for your cleaning requirements. If you would like to know more, please contact us today!
RT @TheFarmart: ⭐️⭐️Advertiser of the day ⭐️⭐️ @BritcleanUKLtd is another of our lovely very long serving advertisers. They sell, repair &…
RT @TheFarmart: Great day at @StaffsShow meeting up with many of our advertisers & readers. Enjoyed watching some of the main ring attracti…
RT @Richard7Hill: Know this guy carrying a knife? Somebody must know him? He could stab someone you know, get him off the streets! NOW! @m…
Thank you @cheshirefarmart for the bacon sandwich, it has set us up for the busy day ahead!#cheshireploughingmatch https://t.co/RoQEDR2qFL
RT @cheshirefarmart: Yeah! our July issue has landed. You can find @woodpellets24 @natbeefassoc @WM_Agriculture @vwjearthmoving @TotalConcr…
Belt driven diesel option now available, cut out gearbox and keyway issues for good! Unit pictured is 200 bar, 15 l… https://t.co/hDBsxkpBt4
RT @cheshirefarmart: March issue has landed on farms today! Find @TES_Agri @Suddenstrikeltd @RVWPUGH @BritcleanUKLtd @Calcifert @Chelfordfa…
RT @wgtanker: Everything from a new road tanker plus all the support, parts and service that is needed to keep the vehicle in top condition…
RT @MJSgreenhouse: MJS Greenhouse Services for all your greenhouse cleaning needs. https://t.co/BbxRnY8NST
RT @cheshirefarmart: June issue has landed! Find @TheBodensGroup @TES_Agri @sstrikepest @arkrubber @BritcleanUKLtd @Chelfordfarmhttp://ow.l…