Pressure Washer Repairs in Shropshire
Britclean specialise not only in supplying a huge range of industrial pressure washers and commercial vacuum cleaners, but we also offer pressure washer repairs in Shropshire. It doesn't matter the age, model or make of your machines, as we have literally thousands of spare parts available and expert engineers who can repair almost any fault with any pressure washer. In addition, we are able to regularly service your machines at a regular interval or to keep them performing at their peak.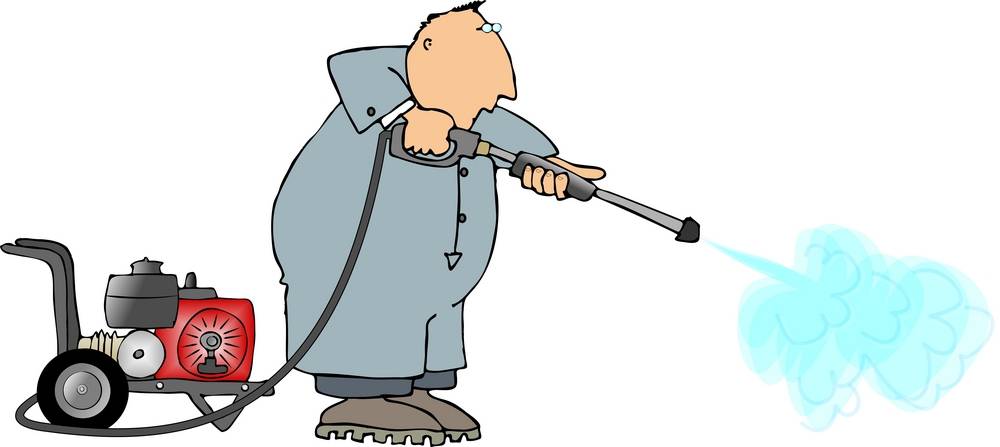 Why Choose Britclean for Pressure Washer Repairs
In short, Britclean have over three decades of experience in the business and have gone on to become one of the premier companies in the UK for all things pressure washers. We have the expertise to fix all types of pressure washers, even those from manufacturers we don't have in stock! Over the years we have diagnosed and repaired literally thousands of faults in pressure washers as well as reconditioning them to get them back in full working order. Our maintenance service also means we can regularly service your pressure washers in order to make sure you are getting the best out of them as well as to prevent breakdowns.
Get Your Pressure Washer Repairs in Shropshire Today
We regularly serve businesses across Staffordshire and Shropshire with our pressure washer repairs service as well as the domestic market. Britclean carry out our repairs at our Stoke-on-Trent workshop and you can either visit us or we can come to you. Once we have your machine, our pressure washer repairs team will get to work right away and we usually have a 24 hour turnaround period. And. with regular servicing you can avoid future breakdowns or performance issues as well as ensuring they are safe to use. For more information, or to book your pressure washer in for a repair, please contact Britclean today.
RT @TheFarmart: ⭐️⭐️Advertiser of the day ⭐️⭐️ @BritcleanUKLtd is another of our lovely very long serving advertisers. They sell, repair &…
RT @TheFarmart: Great day at @StaffsShow meeting up with many of our advertisers & readers. Enjoyed watching some of the main ring attracti…
RT @Richard7Hill: Know this guy carrying a knife? Somebody must know him? He could stab someone you know, get him off the streets! NOW! @m…
Thank you @cheshirefarmart for the bacon sandwich, it has set us up for the busy day ahead!#cheshireploughingmatch https://t.co/RoQEDR2qFL
RT @cheshirefarmart: Yeah! our July issue has landed. You can find @woodpellets24 @natbeefassoc @WM_Agriculture @vwjearthmoving @TotalConcr…
Belt driven diesel option now available, cut out gearbox and keyway issues for good! Unit pictured is 200 bar, 15 l… https://t.co/hDBsxkpBt4
RT @cheshirefarmart: March issue has landed on farms today! Find @TES_Agri @Suddenstrikeltd @RVWPUGH @BritcleanUKLtd @Calcifert @Chelfordfa…
RT @wgtanker: Everything from a new road tanker plus all the support, parts and service that is needed to keep the vehicle in top condition…
RT @MJSgreenhouse: MJS Greenhouse Services for all your greenhouse cleaning needs. https://t.co/BbxRnY8NST
RT @cheshirefarmart: June issue has landed! Find @TheBodensGroup @TES_Agri @sstrikepest @arkrubber @BritcleanUKLtd @Chelfordfarmhttp://ow.l…