Pressure Washer Hire in Stoke on Trent
Looking for pressure washer hire in Stoke-on-Trent? If so, nobody offers you more choice than Britclean with hundreds of models available for hire right now.
All of our machines are maintained to the very highest of standards with each one being regularly maintained to keep them performing to their maximum capability. We stock pressure washers from the world's leading manufacturers including German giants Karcher and Nilfisk plus we even have our own range of pressure washers custom built that can take care of even the most demanding cleaning tasks.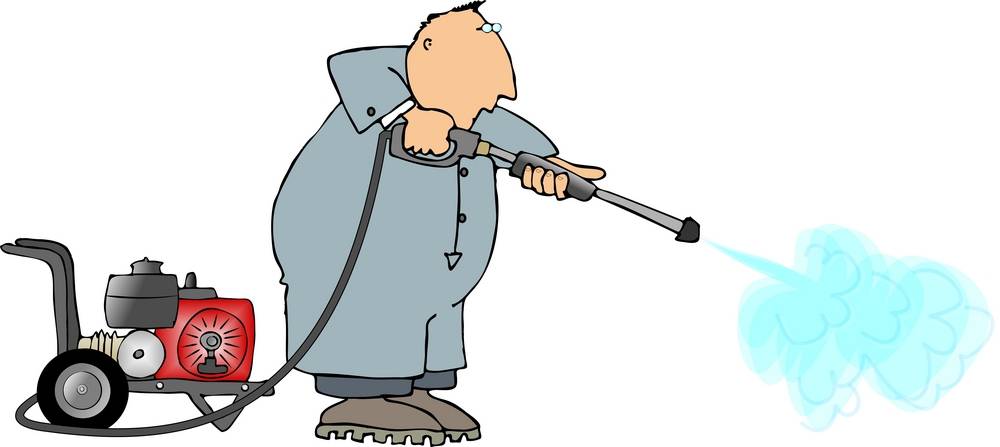 Flexible Pressure Washer Hire Solutions
We supply hundreds of businesses around Stoke-on-Trent with pressure washers to suit their various demands including regular scheduling which allows them to hire our pressure washers once a month or a specific day each week.
We also drop off your machine and collect it whenever you are done for no extra charge. We also supply the domestic sector with pressure washers which is ideal when you have one big cleaning project to take care of such as cleaning the driveway or your rooftops.
Recommended Pressure Washer Suppliers
Britclean regularly works with a host of companies right across Staffordshire with our industrial vacuums and pressure washers.
Povey's Oatcakes are one of the leading providers of Staffordshire delicacy oatcakes and they were delighted with the hire of our Nilfisk pressure washer for their premises.
Alex Povey, Owner of Povey's Oatcakes was delighted with their hired pressure washer, saying,
"Britclean have been able to give me a great and affordable service. Their service and knowledge about the Nilfisk pressure washers are second to none."
Using a pressure washer gives your surfaces the thorough clean required and keeps your premises hygienic at all times, which is especially important for food production areas.
Choose Britclean for Pressure Washer Hire in Stoke-on-Trent
Nobody offers more choice or more flexibility than Britclean when it comes to pressure washer hire in Stoke-on-Trent and we have more in stock now than ever before. You can come and visit our workshop at any time to see a demonstration of any of our pressure washers and also get some expert advice on the best machine to choose.
We also offer a repair and maintenance service to ensure your machines are in peak condition and we can fix virtually any model of pressure washer at Britclean.
If you are unsure of anything, or want to know more about our pressure washer hire services then please don't hesitate to get in touch with us today for more information.
RT @TheFarmart: ⭐️⭐️Advertiser of the day ⭐️⭐️ @BritcleanUKLtd is another of our lovely very long serving advertisers. They sell, repair &…
RT @TheFarmart: Great day at @StaffsShow meeting up with many of our advertisers & readers. Enjoyed watching some of the main ring attracti…
RT @Richard7Hill: Know this guy carrying a knife? Somebody must know him? He could stab someone you know, get him off the streets! NOW! @m…
Thank you @cheshirefarmart for the bacon sandwich, it has set us up for the busy day ahead!#cheshireploughingmatch https://t.co/RoQEDR2qFL
RT @cheshirefarmart: Yeah! our July issue has landed. You can find @woodpellets24 @natbeefassoc @WM_Agriculture @vwjearthmoving @TotalConcr…
Belt driven diesel option now available, cut out gearbox and keyway issues for good! Unit pictured is 200 bar, 15 l… https://t.co/hDBsxkpBt4
RT @cheshirefarmart: March issue has landed on farms today! Find @TES_Agri @Suddenstrikeltd @RVWPUGH @BritcleanUKLtd @Calcifert @Chelfordfa…
RT @wgtanker: Everything from a new road tanker plus all the support, parts and service that is needed to keep the vehicle in top condition…
RT @MJSgreenhouse: MJS Greenhouse Services for all your greenhouse cleaning needs. https://t.co/BbxRnY8NST
RT @cheshirefarmart: June issue has landed! Find @TheBodensGroup @TES_Agri @sstrikepest @arkrubber @BritcleanUKLtd @Chelfordfarmhttp://ow.l…