Pressure Washer Do's & Dont's

When using an industrial or commercial pressure washer you should always follow these simple rulel for the best performance and to use the pressure washers
1) If using an electric pressure washer never get any electrical sockets wet or use the pressure washer if you suspect any cable damage.
2) Never place any obstruction over the exhaust of a hot or engine driven pressure washer or use a pressure washer where the hot exhaust gases could do damage or cause fire.
3) Never leave a pressure washer running when not in use.
4) If using a hot water pressure washer always cool the pressure washer down after use on hot before switching the pressure washer off.
5) Never use a pressure washer with any burst in the high pressure hose.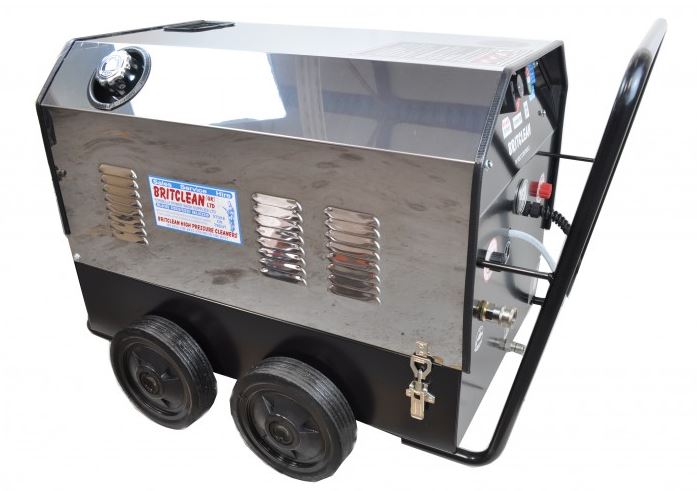 6) Always check the pressure washer at the start of each session for oil levels etc. If the pressure washer is low on oil the don't use it.
7) Never continue to use the pressure washer if you suspect any damage or problem with the pressure washer functionality.
8) Never point the pressure washer lance at yourself, anybody else or animal.
9) When using a hot water pressure washer or engine driven pressure washer make sure the fuel used is clean and free of debris.
10) Never attempt to disconnect any hoses or lances when they are under pressure or have not been cooled down.
11) Never use the pressure washer with the water supply turned off unless getting ready to finish with the pressure washer in order to disconnect the hoses.
12) If you are using chemical please make sure the chemical is appropriate for use with a high pressure cleaner.
13) In cold temperatures never allow the pressure washer to become frozen.
14) Never use a contaminated water supply.
15) Never tie a gun open.
16) Do not allow children or untrained personel to operate the pressure washer or lances.
17) Always where suitable personal protective equipment (this is your responsibility and is not provided by Britclean UK Ltd).
18) Never attempt any repairs on the pressure washer yourself, or remove any covers etc.
Get in Touch With Britclean Today!
If your question has not been answered here or you would like some further advice, please don't hesitate to give us a call today.
Britclean UK are not responsible for any injury / damage / loss of earnings / repairs caused as a result of misuse or pressure washer failure.
.
RT @TheFarmart: ⭐️⭐️Advertiser of the day ⭐️⭐️ @BritcleanUKLtd is another of our lovely very long serving advertisers. They sell, repair &…
RT @TheFarmart: Great day at @StaffsShow meeting up with many of our advertisers & readers. Enjoyed watching some of the main ring attracti…
RT @Richard7Hill: Know this guy carrying a knife? Somebody must know him? He could stab someone you know, get him off the streets! NOW! @m…
Thank you @cheshirefarmart for the bacon sandwich, it has set us up for the busy day ahead!#cheshireploughingmatch https://t.co/RoQEDR2qFL
RT @cheshirefarmart: Yeah! our July issue has landed. You can find @woodpellets24 @natbeefassoc @WM_Agriculture @vwjearthmoving @TotalConcr…
Belt driven diesel option now available, cut out gearbox and keyway issues for good! Unit pictured is 200 bar, 15 l… https://t.co/hDBsxkpBt4
RT @cheshirefarmart: March issue has landed on farms today! Find @TES_Agri @Suddenstrikeltd @RVWPUGH @BritcleanUKLtd @Calcifert @Chelfordfa…
RT @wgtanker: Everything from a new road tanker plus all the support, parts and service that is needed to keep the vehicle in top condition…
RT @MJSgreenhouse: MJS Greenhouse Services for all your greenhouse cleaning needs. https://t.co/BbxRnY8NST
RT @cheshirefarmart: June issue has landed! Find @TheBodensGroup @TES_Agri @sstrikepest @arkrubber @BritcleanUKLtd @Chelfordfarmhttp://ow.l…