Cold Pressure Washers
For many jobs high pressure cold water is more than adequate for cleaning, especially when used in conjunction with cleaning chemicals or detergents. For tasks such as drive cleaning, patio cleaning or roof cleaning for example then cold water is all you need.

The majority of cold water pressure washers are driven by an electric motor, either 110 volt, 240 volt or 415 volt, however if an electric supply is not available or you need more pressure and flow than is possible on a 240 volt powered machine then you will require an engine driven pressure washer – either petrol or diesel. With most industrial machines there is the option of feeding the pump with mains water or allowing the pump to draw its own water from a separate tank, if you choose the latter option always make sure the machine has suitable filters in place.

As with all machines the choices can sometimes seem a little overwhelming, should you choose high or low revving, should you choose pressure or flow, why is one machine more expensive than another when the spec looks to be exactly the same?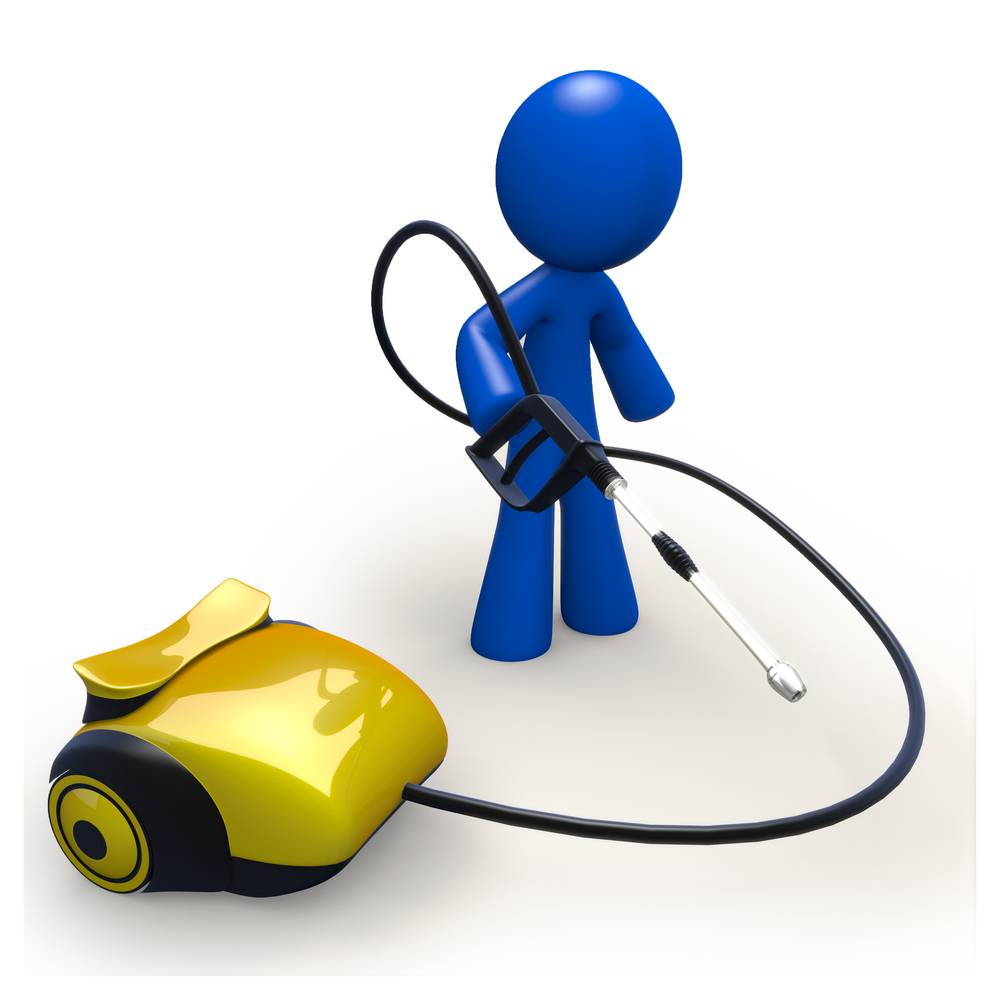 Choosing Your Cold Pressure Washer
In general a low revving pump (1450 rpm) will always be the best choice should your budget allow, most domestic machines will operate at 2800 rpm but this obviously shortens the life of the pump and the motor and has the added problem that fast running pumps can sometimes struggle to pull their own water – so if your supply is not great and you plan on drawing water from a container then this is something to bear in mind.

As for pressure and flow the simple answer is that they are both important. Although some specialised areas of industry may require very high pressure without flow ( painted line removal for example ) or very high flow without pressure ( volume washing cow sheds for example ), for general cleaning tasks a good balance or pressure and flow is required. A good quality industrial pressure washer will work at around 100 bar ( 1500 psi ) with a flow rate of 11 litres per minute, whereas a diesel driven or 415 volt machine may work at 200 bar ( 3000 psi ) with a flow rate of 15 litres per minute or sometimes much more.
Contact Britclean for Industrial & Commercial Pressure Washers Today
As for the cost, well there is a machine to match nearly every budget, but it is hard to compare machines based on pressure and flow alone – at also depends on the quality of components used under the cover, switch gear, motor, pump, unloader valve etc. One machine might do exactly the same pressure and flow as another, but it might only last 5 years compared to 15.

If you are unsure about which choice of machine or setup is best for you then please contact us by email or phone and we will be happy to offer you our advice.
RT @TheFarmart: ⭐️⭐️Advertiser of the day ⭐️⭐️ @BritcleanUKLtd is another of our lovely very long serving advertisers. They sell, repair &…
RT @TheFarmart: Great day at @StaffsShow meeting up with many of our advertisers & readers. Enjoyed watching some of the main ring attracti…
RT @Richard7Hill: Know this guy carrying a knife? Somebody must know him? He could stab someone you know, get him off the streets! NOW! @m…
Thank you @cheshirefarmart for the bacon sandwich, it has set us up for the busy day ahead!#cheshireploughingmatch https://t.co/RoQEDR2qFL
RT @cheshirefarmart: Yeah! our July issue has landed. You can find @woodpellets24 @natbeefassoc @WM_Agriculture @vwjearthmoving @TotalConcr…
Belt driven diesel option now available, cut out gearbox and keyway issues for good! Unit pictured is 200 bar, 15 l… https://t.co/hDBsxkpBt4
RT @cheshirefarmart: March issue has landed on farms today! Find @TES_Agri @Suddenstrikeltd @RVWPUGH @BritcleanUKLtd @Calcifert @Chelfordfa…
RT @wgtanker: Everything from a new road tanker plus all the support, parts and service that is needed to keep the vehicle in top condition…
RT @MJSgreenhouse: MJS Greenhouse Services for all your greenhouse cleaning needs. https://t.co/BbxRnY8NST
RT @cheshirefarmart: June issue has landed! Find @TheBodensGroup @TES_Agri @sstrikepest @arkrubber @BritcleanUKLtd @Chelfordfarmhttp://ow.l…