Chemicals & Detergents for Pressure Washers
For many cleaning tasks the pressure and flow generated from a pressure washer pump will be enough to produce the cleaning results which you require, for example if you intend cleaning a patio then a decent electric or engine driven washer will more than likely be good enough for the task without having to use additional chemicals.

That said there may sometimes be valid reasons for using chemicals in conjunction with your pressure washer. Sometimes they may produce a higher level of cleaning, they may speed the job up, or in the case of roof cleaning for example they may extend the life of the job.

For the owner of a fleet of vehicles the important factor may be the quality of the cleaning alone, whereas for a cleaning contractor it may be both the quality and the speed at which the job can be done that play a part in the decision to use chemicals.

The type of chemical you decide to use will be dependant on the cleaning task which is being performed and the results you wish to achieve. For a roof or patio clean you may consider using algaecide, but if you care about your vehicles you may want to use a caustic free TFR and a farmer may want to apply a disinfectant with the use of a pressure washer. The chemical which you choose will also effect the manner in which the pressure washer can safely apply the solution, for example it is not ideal for aggressive detergents such as some algaecides to go through the pump itself – in this situation a low pressure injector may need to be used meaning that the chemical is only going through the hose, gun and lance.



With chemical as with everything in life the statement " You get what you pay for " has never been more true. There are many cheap chemicals on the market today, a lot of them will contain no anti scaling agents or will simply be a watered down version of a more expensive chemical or even worse may contain high levels of caustic which could damage vehicle paintwork. Any legitimate supplier will always be able to provide data sheets for the chemical they are supplying and will be able to advice on which detergent is best for you.
Using Your Pressure Washer's Chemicals & Detergents
Low pressure injector - This is a separate injector which is usually situated between the outlet of a machine and where the hose connects, on domestic machines it may be built into the pump head itself. The main characteristic is that the user has to have a method of reducing the pressure on the lance, this will then create a suction from them chemical injector which in turn picks up the detergent being used. The good points of this system are that the solution is not entering the pump itself meaning aggressive fluids can be used, it also means that the user does not have to go back to the machine in order to turn the detergent on or off – they simply turn the lance to high or low pressure according to whether they want chemical or not, this type or system also means that if the injector runs out of chemical it doesn't matter as the pump will not be sucking air, you just won't get any chemical at the end of the lance. The downside is that this method does not produce as good results as a high pressure detergent system. This method of applying chemical is most common on cold water machines which do not have an internal header tank and the pump is being force fed with water, however it can be used on any machine should the need arise.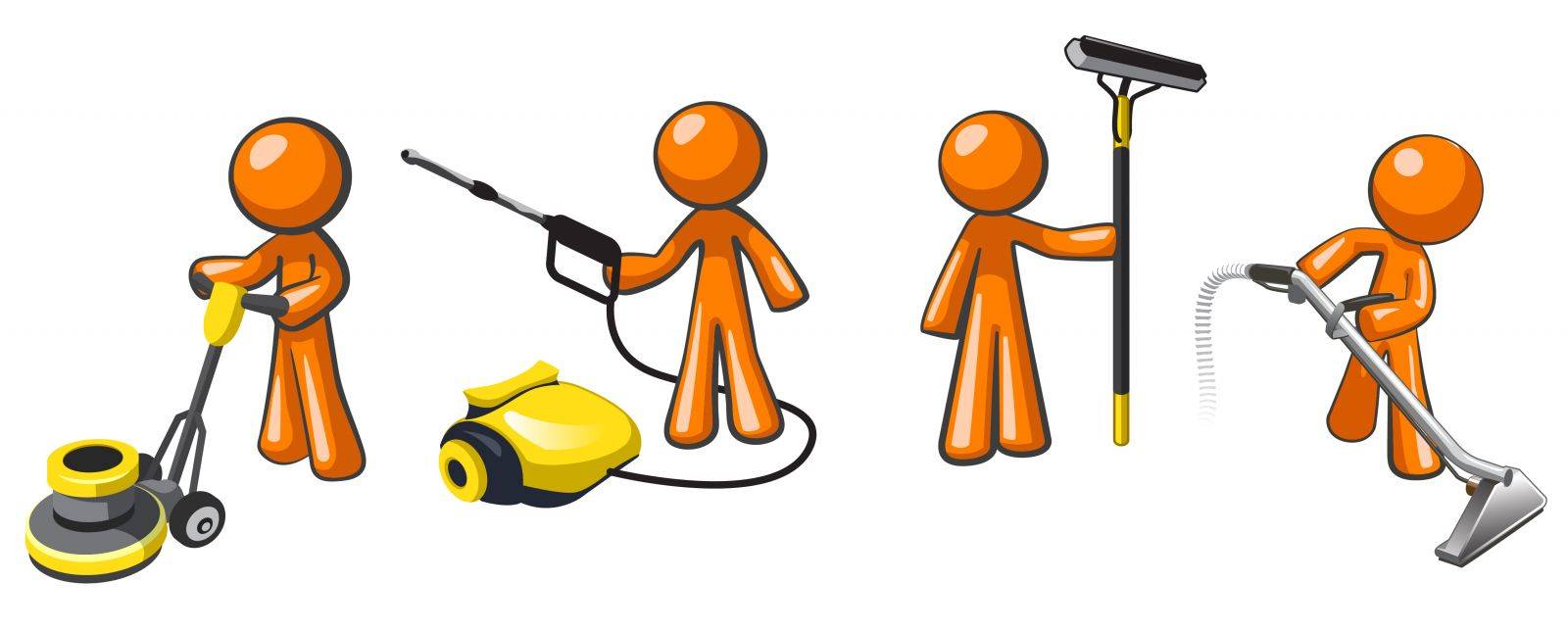 High Pressure Detergent - This method of applying chemical is usually controlled via a dial on the pressure washer itself, upon opening the dial the pump will begin drawing detergent along with the water and the resulting mixture will emerge at high pressure from the nozzle. This method of applying chemical produces much better results for most cleaning tasks than low pressure chemical because the resulting mixture of chemical and water is being applied at full pressure. The downside is that some machines may require considerable adaptation in order for this method to work – the pump must be drawing its water from an internal or external tank and the user is limited to the types of chemical he / she can use because the solution is going through the main water pump. Chemicals such as TFR's are usually fine as long as they are low in caustic content, aggressive brick cleaning acids are a definite NO – unless you want to replace your pump on a regular basis.
Foam Lances - Most foam lances are simply a way of aerating the chemical which is being applied in order to produce a " snow " like effect. Many of them will use a low pressure injector mentioned previously in order to draw the solution up or some of the cheaper lances have a bottle which screws onto the lance itself that contains the detergent. By producing a highly aerated chemical the theory is that the mixture will loosen heavy debris on a vehicles paintwork surface prior to another wash stage or hand washing. Many true snow foams are totally ph neutral and contain no cleaning agents.
Get in Touch With Our Pressure Washer Experts Today
As a rule of thumb – for general cleaning tasks and washing down high pressure detergent coupled with a hot water pressure washer will always produce the best results but if you are a vehicle detailer you may find a snow foam lance is the best solution for you.

If you are unsure about which chemical to choose or whether the chemical is safe for your pressure washer please contact Britclean UK Ltd and we will be happy to advise.

.
RT @TheFarmart: ⭐️⭐️Advertiser of the day ⭐️⭐️ @BritcleanUKLtd is another of our lovely very long serving advertisers. They sell, repair &…
RT @TheFarmart: Great day at @StaffsShow meeting up with many of our advertisers & readers. Enjoyed watching some of the main ring attracti…
RT @Richard7Hill: Know this guy carrying a knife? Somebody must know him? He could stab someone you know, get him off the streets! NOW! @m…
Thank you @cheshirefarmart for the bacon sandwich, it has set us up for the busy day ahead!#cheshireploughingmatch https://t.co/RoQEDR2qFL
RT @cheshirefarmart: Yeah! our July issue has landed. You can find @woodpellets24 @natbeefassoc @WM_Agriculture @vwjearthmoving @TotalConcr…
Belt driven diesel option now available, cut out gearbox and keyway issues for good! Unit pictured is 200 bar, 15 l… https://t.co/hDBsxkpBt4
RT @cheshirefarmart: March issue has landed on farms today! Find @TES_Agri @Suddenstrikeltd @RVWPUGH @BritcleanUKLtd @Calcifert @Chelfordfa…
RT @wgtanker: Everything from a new road tanker plus all the support, parts and service that is needed to keep the vehicle in top condition…
RT @MJSgreenhouse: MJS Greenhouse Services for all your greenhouse cleaning needs. https://t.co/BbxRnY8NST
RT @cheshirefarmart: June issue has landed! Find @TheBodensGroup @TES_Agri @sstrikepest @arkrubber @BritcleanUKLtd @Chelfordfarmhttp://ow.l…