Power washers are important in the battle against dirt and grime. Keeping homes and businesses clean and safe from germs and spillages. When you have vehicles and equipment that need a complete clean at the end of the working day, we have the jet washing machine for you! Pressure washers come in all kinds of specifications. Britclean can supply the right power washer for your requirements.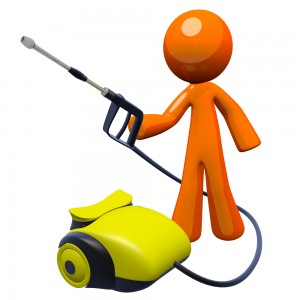 Deep Cleaning Pressure Washers
Power washers can be mobile units or a stationary fixture. They can expel cold water or harness the power of hot water jet washing for challenging grime. Some use electrically powered motors while petrol or diesel fuels others. Industrial power washers like these are independent units giving you the flexibility to move around freely. This allows the operator to move around and tackle a large cleaning area systematically. Or perhaps you need to take your power washer offsite to work at other locations.
Stationary units are popular in haulage and agricultural situations where a designated cleaning area is used to wash down dirty vehicles at the end of a shift.
Britclean makes their own pressure washers but also supply brands like Karcher, Ehrle, Nilfisk, and Interpump. Custom build and reconditioned models are also available. Search our power washers today!
Buy, Hire or Repair Power Washers with Britclean
When it comes to pressure washers, Britclean has a variety of services open to you. We offer power washers for sale or for hire. If any of your power washers are not working to their maximum capacity or have stopped working altogether, our expert engineers can repair them and get you cleaning again. Keeping your pressure washers in good working condition can be achieved by getting them serviced regularly by Britclean.
Whatever your pressure washer requirements, please contact us to enquire about Britclean's services. Find out how we can help you!