At Britclean we offer a full range of repair services for all types of cleaning equipment. No matter the age or brand of your product we have a huge range of spares and supplies for equipment old and new. We believe that if you are selling machines then you have to offer a proper repair service should anything ever go wrong with the machine. Britclean constantly has dedicated, experienced call out engineers on the road carrying parts for all of our machines and can repair and supply spares for every major manufacturer past and present.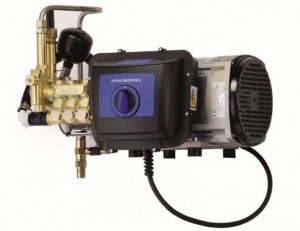 Unbeatable Cleaning Equipment Repairs Service
With over thirty years of industry experience we have the skills, the knowledge and the latest equipment to get your machine back up and running fast. If we can't fix your problem we will order the necessary parts for your machine and will provide you with an alternative pressure washer until yours is fully repaired. We also repair every make of machine and not just the manufacturers we are agents for. Other makes include Dirt Driver, Cleanwell, Lavor, Kranzle, Idromatic, Comet, Wap, Gerni and many more. Whatever equipment you have we will be able to help you get it back up and running in no time. We are based in Stoke and offer our pressure washer repairs across Staffordshire, Cheshire, Derbyshire and Shropshire.
Contact us About Our Repairs
If you would like to know more about our repairs service or have any further questions then don't hesitate to contact one of our friendly team who will be more than happy to help with your enquiry. If your machine needs repairing we can arrange a time for you to either bring it into the workshop or for us to come and visit your site. Our workshop in Stoke is open to the public and you are more than welcome to visit.
RT @MJSgreenhouse: MJS Greenhouse Services for all your greenhouse cleaning needs. https://t.co/BbxRnY8NST
RT @cheshirefarmart: June issue has landed! Find @TheBodensGroup @TES_Agri @sstrikepest @arkrubber @BritcleanUKLtd @Chelfordfarmhttp://ow.l…
RT @cheshirefarmart: May issue has landed on farms today! Find @TudorGriffiths @TES_Agri @BritcleanUKLtd @Calcifert @sstrikepest https://t…
Another very busy week comes to an end, here's one of the machines that were delivered to site over the last few da… https://t.co/6VIMnyFXud
RT @cheshirefarmart: Feb issue has landed today! Find @BritcleanUKLtd @concretepanels @CornthwaiteAg @vwjearthmoving @RockOilNews https://…
RT @cheshirefarmart: Jan issue has landed on farms today! Find @BritcleanUKLtd @CheshireShow @PhantomLtd @nickbrookesgrp @concretepanels ht…
Here's a Nilfisk Attix 9 110 volt vacuum ready for delivery this morning, a cracking vac for the price! #britclean… https://t.co/GRXI0VHQsk
RT @cheshirefarmart: Dec issue has landed on farms today!Find @BritcleanUKLtd @WM_Agriculture @Chelfordfarm@vwjearthmoving@TudorGriffiths h…
RT @cheshirefarmart: Nov issue is online now! Find: @woodpellets24 @isothane @ACJacksonLtd @AFSBiomass @BritcleanUKLtd @CoziBed https://t.…
@TockwithTrain Hi, yes that's definitely something we can sort out either way, please call us to discuss it further.