Pressure washer hire in Shropshire
Searching for pressure washer hire in Shropshire? Here at Britclean we offer a comprehensive range of industrial cleaning equipment throughout the area. We're a family run business and pride ourselves on our reliability, customer service and choice of pressure washers available for hire. Pressure washers are an integral part of many businesses providing exceptional and efficient cleaning power, even for stubborn dirt - find out more about the benefits of using pressure washers. You can browse through our range online which is available for hire by domestic, commercial and industrial customers.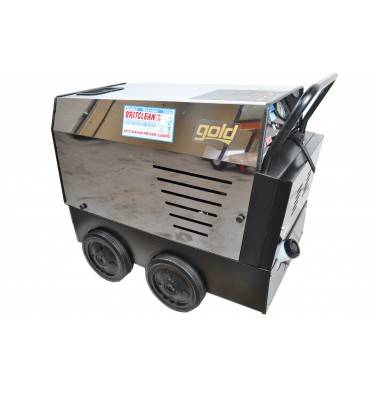 Our Range of Pressure Washer Hire Options in Shropshire:
We stock a wide range of well known pressure washer hire brands which include Karcher and Nilfisk, but we also have our range of specially developed pressure washers hire in Shropshire. We've been creating our pressure washers for over 20 years and have become experts in developing machines that meet the needs of our customers. The range broadly consists of four hot water pressure washers and a cold water pressure washer. One of the main advantages of using our range is that the machines can be customised to your specific requirements, should the particular application need this. Our range of pressure washer hire equipment is specifically suited to industrial use, but we also stock a range of commercial pressure washers proviude high quality results on a smaller scale.
Find out more about pressure washer hire:
If you would like to find out more about our pressure washer hire in Shropshire then please get in touch with a member of our expert team who can advise you on the best pressure washer hire options in Shropshire. We've been in the industry for many years and are experts at all aspects of pressure washers, also offering a full repair service if you have your own equipment.
RT @MJSgreenhouse: MJS Greenhouse Services for all your greenhouse cleaning needs. https://t.co/BbxRnY8NST
RT @cheshirefarmart: June issue has landed! Find @TheBodensGroup @TES_Agri @sstrikepest @arkrubber @BritcleanUKLtd @Chelfordfarmhttp://ow.l…
RT @cheshirefarmart: May issue has landed on farms today! Find @TudorGriffiths @TES_Agri @BritcleanUKLtd @Calcifert @sstrikepest https://t…
Another very busy week comes to an end, here's one of the machines that were delivered to site over the last few da… https://t.co/6VIMnyFXud
RT @cheshirefarmart: Feb issue has landed today! Find @BritcleanUKLtd @concretepanels @CornthwaiteAg @vwjearthmoving @RockOilNews https://…
RT @cheshirefarmart: Jan issue has landed on farms today! Find @BritcleanUKLtd @CheshireShow @PhantomLtd @nickbrookesgrp @concretepanels ht…
Here's a Nilfisk Attix 9 110 volt vacuum ready for delivery this morning, a cracking vac for the price! #britclean… https://t.co/GRXI0VHQsk
RT @cheshirefarmart: Dec issue has landed on farms today!Find @BritcleanUKLtd @WM_Agriculture @Chelfordfarm@vwjearthmoving@TudorGriffiths h…
RT @cheshirefarmart: Nov issue is online now! Find: @woodpellets24 @isothane @ACJacksonLtd @AFSBiomass @BritcleanUKLtd @CoziBed https://t.…
@TockwithTrain Hi, yes that's definitely something we can sort out either way, please call us to discuss it further.